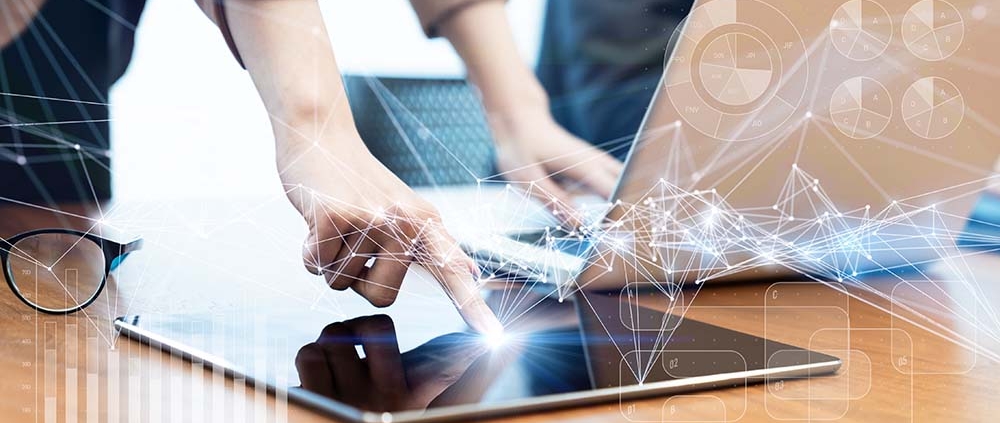 In this blog series we will discuss the five top trends in P2P. What purchase-to-pay trends should CFOs know about in 2020? And how can companies respond to these trends?
In the first article, we discussed the increasing importance of good supplier relations.
Next trend to be highlighted, is the importance of data and the possibility to analyze large amounts of data.
Would you prefer to read this article in Swedish? Then click here
Trend 2: Data
The importance of data has grown steadily throughout the past decade, and it's no wonder it's on the list for the decade ahead.

Having indirect procurement without a dedicated solution involves spreadsheets and emails. Tracking numbers and data this way is inefficient, compiling them is time consuming and there is a risk of losing the information all together.
The total cost of indirect procurement is commonly underestimated. According to Ernst & Young, optimizing these costs can lead to cost savings of up to 25%. A Purchase to Pay solution enables you to quickly compile data into clear reports so you get the data you need for all the analysis in one place.
Analyze the purchase-to-pay process
In order to do a spend analysis for your organization, use the following metrics:
1. Percentage of invoices based on POs
What percentage of purchase invoices are based on purchase orders? If only a small portion of supplier invoices are based on purchase orders it means purchases are made outside of the system. That makes it more difficult to predict and control costs in advance
2. Percentage of fully automated supplier invoices
What percentage of purchase invoices and purchase orders are fully automated? The higher the degree of automation, the lower the cost per purchase invoice
3. Amount of time from invoice to payment
Measuring the time it takes to make payments is an indicator of the effectiveness of your purchase-to-pay processes
Our next article will be about minimizing risks related to purchase-to-pay. While technological innovation improves the efficiency of back office operations, technology is also providing effective tools for exposing fraudulent activity as well.
https://www.palettesoftware.dk/wp-content/uploads/2020/01/iStock-1065240764_1000x500.jpg
500
1000
Anna Gunnarsson
https://www.palettesoftware.dk/wp-content/uploads/2021/02/logo.png
Anna Gunnarsson
2020-01-20 14:34:26
2021-02-23 10:21:32
Top 5 trends in Purchase to Pay: Data