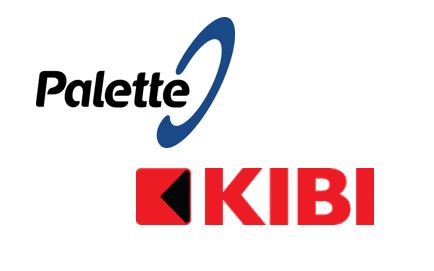 The Swedish software company Palette strengthens its position in the Nordic market through the acquisition of the business area Business Solutions from KIBI.
Palette is a leading provider of solutions that cover the entire process from purchase to payment, P2P. Through the acquisition of KIBI Business Solutions, Palette becomes the market leader in the Nordics, a market that it has invested heavily in during the past few years by establishments in Denmark in 2012, Finland in 2014 and Norway in 2015.
2015 was the strongest year in Palette's history and the company had an annual growth of about 25 %. Palette is growing strongly outside of Sweden and before the acquisition of KIBI Business Solutions it had 110 employees spread across six countries.
– A bigger company means more opportunities. This acquisition gives us broader expertise within Electronic Invoicing in general and in the public sector specifically. In addition, we expand our product portfolio with Enterprise Content Management, something Palette has not had before, said Lars Ola Petters, CEO of Palette.
KIBI Business Solutions, part of KIBI Group, has over 2,500 customers. Many are small and medium-sized business and service bureaus, two segments that complement Palette's existing customer base largely consisting of somewhat larger companies. KIBI Business Solutions has 22 employees spread across offices in Stockholm, Oslo and Copenhagen. The turnover in 2015 was MSEK 38.
– We at Kibi are very proud of where we are positioned today, with over 15 years of experience within Electronic Invoicing and Enterprise Content Management. As we are now selling off our business area Business Solutions to Palette, we would like to wish our customers and Palette good luck in their new partnership. KIBI will continue to be a leading Medtech provider of medical documentation and diagnostics, said Robert Cygnaeus, CEO of Kibi.
Download the full press release
https://www.palettesoftware.dk/wp-content/uploads/2019/02/Palette_Kibi_webb-1.jpg
271
434
Anna Gunnarsson
https://www.palettesoftware.dk/wp-content/uploads/2021/02/logo.png
Anna Gunnarsson
2016-06-20 08:00:53
2016-06-20 08:00:53
Palette Software acquires KIBI Business Solutions