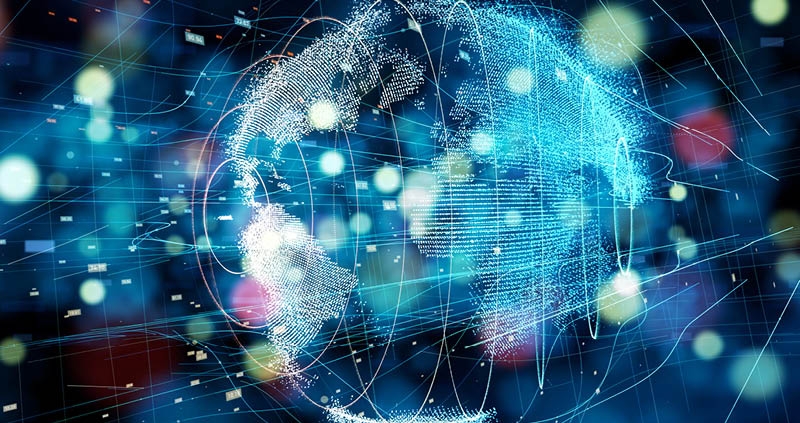 In this blog series we will discuss the five top trends in purchase-to-pay and invoice processing for the coming decade. What P2P trends should a CFO know about in 2020? How can a company respond to these trends? Our objective is to answer some of these questions.
We have now reached trend 4: Implementing a global solution. This is something that is highly relevant for mid-sized to large companies with international or global operations.
If you prefer to read this article in Swedish click here
Trend 4: Implementing a Global Solution
Global integration of a single Purchase-to-Pay solution is one of the most visible trends for 2020.
Centralized information provides an agile and easy-to-see view of the company's global purchase to pay processes, making it possible to compare situations across locations. A comprehensive technology solution makes it much easier to create, design, measure and evaluate global strategies.
A unified view of supplier relations with a global solution
It makes sense to compare different vendors in different locations and streamline a company's logistics solutions by collaborating with suppliers in multiple countries. A unified view of supplier relationships and contracts provides you with an excellent platform for contract negotiation and supplier evaluation.
The Nordic region is ahead
If the business is based in any of the Nordic countries and/or has a large part of the operation in that region, it can be wise to implement the solution in use in these countries.
The Nordic countries are ahead in the area of digitalization and automation of business processes. When comparing i.e. accounts payable processes with subsidiaries outside the Nordics, it is often a surprise that many routine tasks are still carried out manually.
Next article in this blog series will discuss the buzz word artificial intelligence (AI) and how it can further improve automation of purchase-to-pay processes.
Read the previous articles in this blog series:
https://www.palettesoftware.dk/wp-content/uploads/2020/02/iStock-1129514622_800x600.jpg
600
800
Anna Gunnarsson
https://www.palettesoftware.dk/wp-content/uploads/2021/02/logo.png
Anna Gunnarsson
2020-02-27 10:48:24
2021-02-23 10:17:54
Implementing a Global Solution – a Top Trend in P2P